Pictures of Auld Edinburgh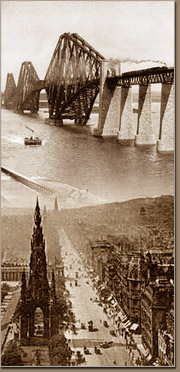 n this section, I have the pleasure to present a small selection of 19th and early 20th century photographies and/or engravings of some Edinburgh sights and its surrounding areas. This has been made possible by the courtesy of Peter Stubbs, Edinburgh, who allowed me to use several photographies that can be found in his remarkable online archive of pictures of "auld Edinburgh". For further information and pictures, I'm happy to refer to his outstanding project:
The EdinPhoto Homepage

(http://www.edinphoto.org.uk/)
.
Related Links (external links opening in a new browser window)